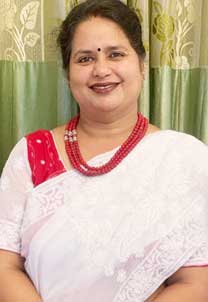 Mrs. Salony Priya has been an HR Consultant to various educational institutions, helping them with teacher's training, teacher recruitment, annual appraisal, and intrinsic reward system for teaching and non teaching staff developing training calendars, team building initiatives and coaching and mentoring the staff.

She has been a strong advocate to make educational institutions a learning organization with continuous up-gradation of skills and building need based support system. Planning exit interviews for the staff, students as well as parents has been a strength based system developed by her for many set-ups.

In her unique style, with her deep insight she proposes practical solutions for all the stake holders; teaching and non teaching staff, students, parents and management at educational institutions.